Plumbing Services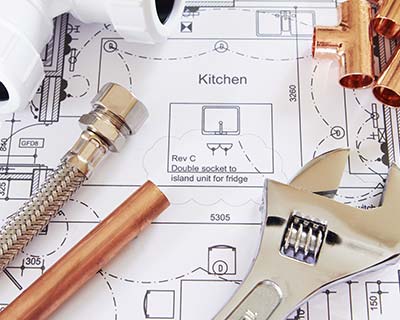 Joe's Plumbing offers the following services throughout greater Carson City, Dayton, Gardnerville, Minden and Reno. We also offer our services in Stagecoach, Silver Springs, Fernley and South Lake Tahoe, NV:
Plumbing
Our technicians take special care that all the plumbing services we provide are carried out smoothly and completed on time. Our range of services is specially designed for your convenience and customers have peace of mind with us handling all repairs and installations. Our residential and commercial plumbing technicians can handle any complicated task for you and ensure that your plumbing systems are working efficiently! Read More About Plumbing >>
Water Heaters
There are hundreds of water heaters available in the market today, and it can be very difficult to choose the right one. We know these systems like no other company in the area, and you can rely on us whenever you require a new installation in your house. We provide energy efficient devices manufactured by reputed companies. These systems don't require too much maintenance once they have been installed and tested by us. Read More About Water Heaters >>
Trenchless Sewer Replacement
Several of our clients in Carson City, Dayton, Gardnerville, Reno, and South Lake Tahoe have approached us with questions about this procedure. We're happy to answer all questions and explain the entire process to them thoroughly. Many of our clients have had Joe's Plumbing & Rooter Service replace/repair their sewer lines utilizing trenchless technology. Read More About Trenchless Sewer Replacement >>
Drain & Sewer Cleaning
Clogs and problems in drains and sewer lines aren't something you can afford to ignore. In fact, you need to address it as quickly as possible. If your sewer or drain remains clogged for some amount of time, it can cause widespread damage. At Joe's Plumbing & Rooter Service, we provide 24/7 emergency sewer drain cleaning services. Being a locally owned and operated company, we focus on quality of service and problem-free solutions to sewer and drain cleaning and repair. Read More About Drain & Sewer Cleaning >>
Water Softeners/Conditioners
'Hard' water is when the levels of magnesium and calcium builds up through the water systems of your property and actually affects the water you use every day in different ways. The solution to the problem of having 'hard' water is to get rid of the calcium and magnesium. The most popular answer is a water softener. Joe's Plumbing & Rooter Service provides water conditioning solutions for all your residential and commercial needs. Read More About Water Softeners/Conditioners >>
Sewer Camera Inspection
The drainage/sewer system in your home is in constant use. Water from the kitchen, bathroom and laundry room gets emptied into this system day in and day out. But that's not all that goes there. In addition to the water, hair, food remains, etc. also flow into the drain. Over time this can create a blockage that obstructs the waste water flow. It can be very difficult to determine the exact location of the blockage without a sewer camera inspection. Read More About Sewer Camera Inspection >>
Hydro-Jetting Services
This method of drain/sewer cleaning uses high pressure water as well as mechanical cutter heads to thoroughly clean the line. A thorough video inspection to assess the condition of your sewer is recommended. Joe's Plumbing has the most up to date video inspection equipment to inspect problem sewer lines. The jetter can efficiently clean the sewer. It won't just clear the tree roots; it'll also clear any sand, mud and other such debris from the pipes. Read More About Hydro-Jetting Services >>
Gas Piping
You can call us for gas installations in new builds as well as existing residential and commercial settings. The work will be started only after you approve our piping system design, so that the installation will match your intended usage and it could be for ovens and stoves, water heaters and boilers, pool heaters, fireplaces, BBQ's and fire pits. Read More About Gas Piping >>
Mold Remediation/Treatment
Exposure to mold can have a varying range of effects on you and your family if gone untreated or undetected. Depending on the length of exposure and the amount of mold, symptoms include chronic fatigue or headaches, fever, irritation to various areas including the eyes, mucous membranes of the mouth, nose and throat, as well as other symptoms such as sneezing, rashes, and chronic coughing. In severe cases of exposure symptoms can be far more extreme including nausea, vomiting, and bleeding in the lungs and nose. These are serious and devastating effects that can be preventable if caught in time and treated properly. Additionally, if you or members of your family have allergies, you may be more susceptible to the effects of mold.
Mold appears in areas that have excessive moisture. That is why often times when there is water damage or leaking pipes, mold will appear if the problem goes undetected or untreated. If you have, or believe you have, mold in your home or office, please contact Joe's Plumbing and an experienced technician will diagnose and treat your mold problems as soon as possible. Read More About Mold Remediation/Treatment >>
Manufactured Homes Licensed/Certified
If you need any type of plumbing for your manufactured home, we are the company to call. We have all the necessary tools and equipment to carry out different types of plumbing for mobile homes. Our company will source the appropriate spares and components required for these jobs and you are assured of guaranteed, efficient and quick repairs. Read More About Manufactured Homes Licensed/Certified >>