Plumbing Services Reno, NV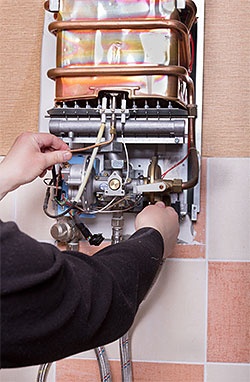 Are you looking for a company that can offer reliable and fast plumbing services? If yes, then you are in the right place. Joe's Plumbing is the most trusted service provider in Northern Nevada. We have been in the business for more than two decades already, so we are experts in providing working solutions to our clients' plumbing problems. In fact, property owners from Reno, Carson City, Lake Tahoe, Washoe Valley, Dayton, Stagecoach, Gardnerville, Silver Springs, Fernley, Minden, and surrounding areas prefer us over other service providers in the state for our competency in performing various plumbing jobs and ability to provide fast and long-term solutions.
Call us now at (775) 246-5634 to learn more about our plumbing services.
The Most Comprehensive Plumbing Services
The great thing about hiring us is that we offer comprehensive plumbing services that can't be simply matched by competitors in Reno and nearby areas. We are considered as a one-stop company for all plumbing-related jobs, so clients like you will not bother hiring another contractor just to fix a serious plumbing problem.
At Joe's Plumbing, we can handle various plumbing concerns of our residential clients. From cleaning clogged drains to replacing leaking faucets, we can easily perform these tasks with great proficiency. Meanwhile, our commercial clients will also get the same level of service even if they require us to fix complex plumbing problems. Every client that we serve in Nevada is assured of topnotch service regardless of the difficulty of the plumbing job that is given to us.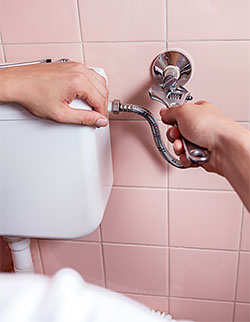 Our plumbing services include but are not limited to the following:
Drain and sewer cleaning
Repair of leaking faucets and toilets
Trenchless sewer replacement
Repair and installation of tub and shower valves
Bathroom remodel
Video sewer line inspection
Application of water softeners
Installation and maintenance of water heaters
Gas line inspection and repair
Hydro-jetting service
Pipe thawing
Gas piping
Rooting service
Mold remediation and treatment
If your needed plumbing service is not on this list, please contact us. We are confident that we can handle whatever plumbing concern you may have.
Fast Plumbing Services 24/7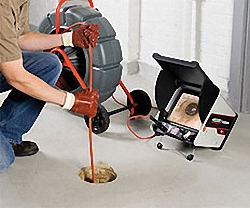 Issues and problems with your plumbing can occur anytime. If these happen, make sure that you call the right people for the tasks. Just let Joe's Plumbing handle all your plumbing concerns, and we will do our best to address the problem outright. We are experts in this field, so we know the best solutions to common and complex problems. Our certified plumbers will declare the job done only after performing quality checks and ensuring that the problem is fully addressed.
We are also the preferred service provider in the Reno, NV area for our prompt service. When you call us for any emergency repair service, we will immediately send one of our teams to your location. They will come to your home or commercial property fully equipped with task-appropriate tools. We also have in our service vehicles modern plumbing equipment to help us address complex problems onsite. And the best thing about us is that we offer our 24/7 plumbing services at affordable rates.
Don't hesitate to call Joe's Plumbing whenever you need reliable plumbers to work on your home or commercial property.