Plumbing Company Lake Tahoe, NV
Joe's Plumbing is a homegrown plumbing company that has been serving Northern Nevada for more than two decades already. We cater clients from Lake Tahoe, Reno, Carson City, Washoe Valley, Fernley, Dayton, Stagecoach, Gardnerville, Silver Springs, Minden, and nearby areas. For those who want topnotch plumbing services at costs that won't hurt their pockets, Joe's Plumbing is the company to call.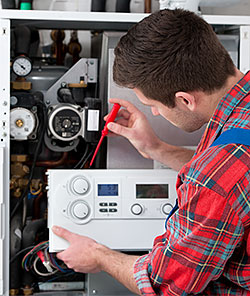 At Joe's Plumbing, we make sure that homeowners and commercial property owners in the areas we serve can get their needed plumbing services anytime of the day. We are one of the very few plumbing companies in the state that offer 24/7 service. We can dispatch a team to your location after office hours or even during weekends. You don't have to suffer from the inconvenience that may be caused by leaking faucets or clogged drains since our men can immediately address these problems. And don't frown if you have a more complex plumbing concern. Our crews are trained and well-experienced in handling all kinds of plumbing issues, whether in residential or commercial properties. Just keep our hotline numbers in your directory so you can call us anytime you need our service.
Why We Are the Plumbing Company to Hire?
Sure, there are other plumbing companies in Lake Tahoe and nearby cities that also offer comprehensive plumbing services. But our company is way ahead of competition because of our highly personalized and efficient service. We always do our best when performing installation, repair or maintenance jobs even if they only involve simple plumbing tasks.
Here are some more reasons why we are the most preferred plumbing company in Northern Nevada:
Decades of experience. You can expect outstanding work if your service provider has decades of experience in the business. And here at Joe's Plumbing, we have over 25 years of field experience, making us capable of working on any kind of plumbing problem. This lengthy experience has helped us hone our skills and master the different plumbing methods and techniques.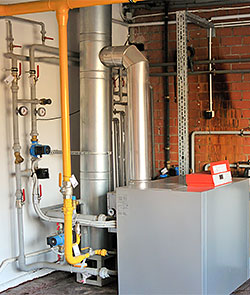 Licensed and bonded. As a duly licensed plumbing company, we guarantee clients that we are proficient and capable of working on various plumbing works. We are bonded and insured, so you should not worry if certain problems occur while we perform our job in your premises. We are also recognized by industry leaders and suppliers. In fact, some of them have made us as one of their partner installers in Northern Nevada.


Certified plumbers. We can never provide excellent services if our plumbers do not possess the required skills and training. That's why we make sure that our crews have proper certifications and formal training in various aspects of plumbing works. They are properly trained to handle simple hand tools to modern plumbing equipment. If you are looking for efficient people who can offer fast solutions to your plumbing problems, then we are the company to call.


Complete resources. We are probably the only plumbing company in Lake Tahoe, NV that can work on all types of plumbing systems. We can address the needs of our clients because of the resources that we have. Aside from our talented technicians and crews, we have complete tools and equipment and access to top-of-the-line plumbing products and supplies.


You should always look at the portfolio of the plumbing company that you wish to hire. Hiring inexperienced ones may just lead to bigger problems and costly maintenance. But why take chances if you can just call us at Joe's Plumbing? Dial (775) 246-5634 today.