Plumber Carson City, NV
Joe's Plumbing offers professional plumbing services to clients in Carson City, Reno, Lake Tahoe, Washoe Valley, Dayton, Stagecoach, Silver Springs, Fernley, Gardnerville, and Minden. For years, we have never failed in making our clients happy with the kind of service that we provide them. Every plumber that we send to our client's home or property is experienced and licensed to perform various plumbing-related tasks. By sending our best people, we can always guarantee positive and excellent results even if the job requires complex solutions.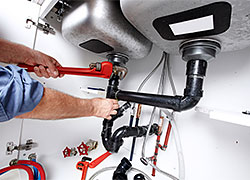 If you are tired of the poor services being offered by your current plumber, it's time to find a new service provider. Just call us at Joe's Plumbing, and we will show you why we are one of the most trusted plumbing service providers in the region.
Why Hire Joe's Plumbers?
There are a lot of good reasons why you should get a certified plumber from Joe's Plumbing. For one, we employ only the finest plumbers in the state of Nevada. Before we hire plumbers, we make sure that they pass our strict qualification standards. Aside from the formal training that we require from them, we also put emphasis on the experience of the applicants. They must have ample experience in plumbing design and installation not only in residential projects but also in commercial plumbing jobs. Moreover, we look at their portfolios of completed projects to determine if they can really provide excellent service, particularly in performing repair and maintenance. We hire plumbers only after they meet these criteria.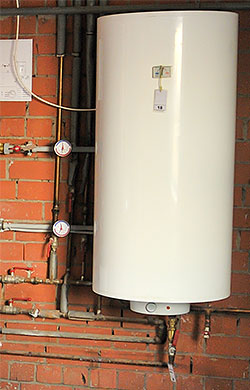 Aside from their unquestionable competency, our plumbers are also very professional when dealing with clients. Every plumber in our team has excellent work ethics and will even go beyond his or her comfort zone just to make sure that the job is done right the first time. The plumbers that we will send to your location will ensure proper identification of issues and problems before recommending specific solutions. Get in touch with us now and let us help you with all your plumbing needs and concerns. We have already served countless clients from Carson City who are all happy with the efficiency and competency of our plumbers.
Residential and Commercial Plumbers
At Joe's Plumbing, we can tackle all plumbing-related jobs that our clients may require. Whether the job requires us to work on residential or commercial plumbing installations, we can always guarantee outstanding results. We install, clean, repair, and maintain plumbing fixtures and accessories. Some of the tasks that we can handle include cleaning clogged pipes and drains, repair of leaking faucets and toilets, sewer replacement, tub and shower valve repair and replacement, hydro-jetting, sewer line inspection, and even mold remediation. The range of services that we offer makes us the choice of residential and commercial clients in Carson City and nearby areas. You add to this the complete and modern tools that every plumber in our team uses.
With our highly personalized plumbing services, you'll surely get excellent customer service and the right solutions to your plumbing concerns. Call us today at (775) 246-5634. We also encourage you to visit us at our Carson City, NV office so we can discuss further your needs and other concerns.